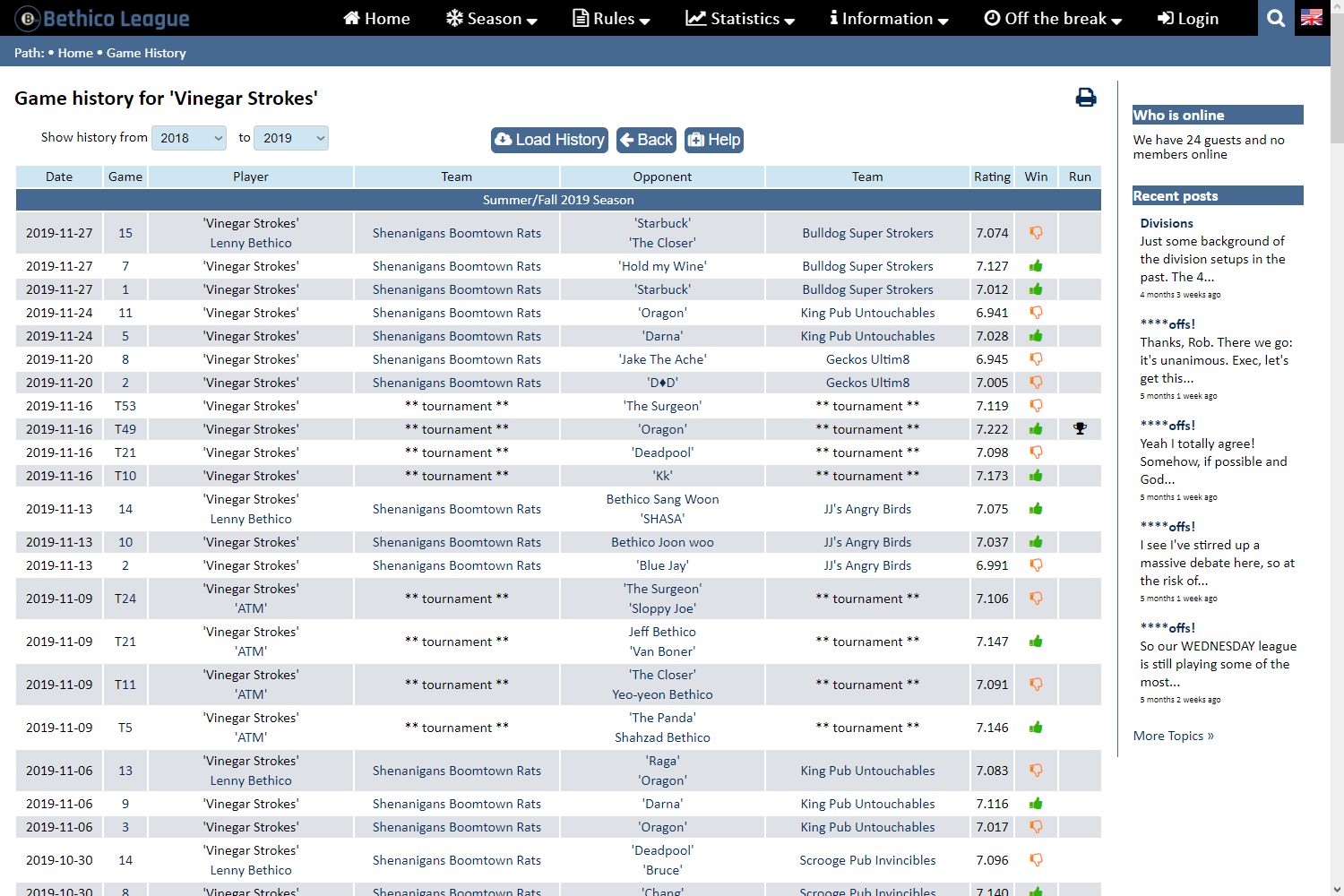 Player Game History
View each player's game history here.
It shows all games played within a time period, which you can modify. Tap or click on a team name to view that team's details, on an opponent name to view that player's details, or on a game number to view the match when that game was played.
Linking from the player's details page is supported. You are taken to the respective game history by date if you select a date when the best rating or current rating was obtained.